Welcome to the Ideal Sports Horses website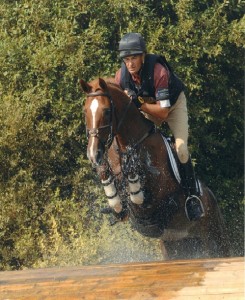 Ideal Sports Horses is run by Australian Olympic event rider Brook Staples and his wife Kathy.
Together they run a 26 box yard in East Sussex comprising event horses and liveries. They offer services ranging from producing and competing your event horse to five star full or part livery. They also take horses for breaking in, schooling or sale.
Brook is a British Eventing Accredited Trainer and trains riders of all ages and abilities.
He has been placed at both Badminton and Burghley and has competed at the Sydney Olympics.
Both Brook and Kathy teach riders of all ages and abilities.
Brook and Kathy always have a selection of quality event horses and youngsters for sale. Please give them a call to see if they have what you are looking for.